THE 14TH ANNUAL ARIZONA CABIN FEVER TRAIL RIDE
March 19th thru the 22th 2021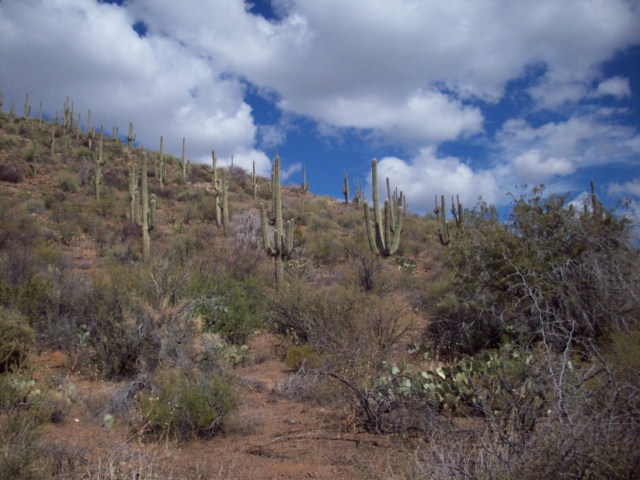 When the snow piles up till you think it will never melt and all your neighbors bring in their Brass Monkeys and the walls of your cabin start closing in, THATíS CABIN FEVER. Then how about four days of riding in the warm and beautiful Sonoran Desert on good, safe trail wise horses, with great food and camping in cowboy range tents. You will hear the haunting melodies, poems & stories of the Old West around the campfire at night.
The area we will be riding in is McDowell Mountain Regional Park and the Cave Creek Area in Arizona. Great country to ride and camp. Lots of historical sites in the area such as old stagecoach stops and wagon roads and awesome trails. We will visit old Indian village ruins and see petroglyphs thousands of years old. This fantastic Sonoran Adventure is in the time of year when the desert usually comes alive and the flowers are in bloom. Just Beautiful!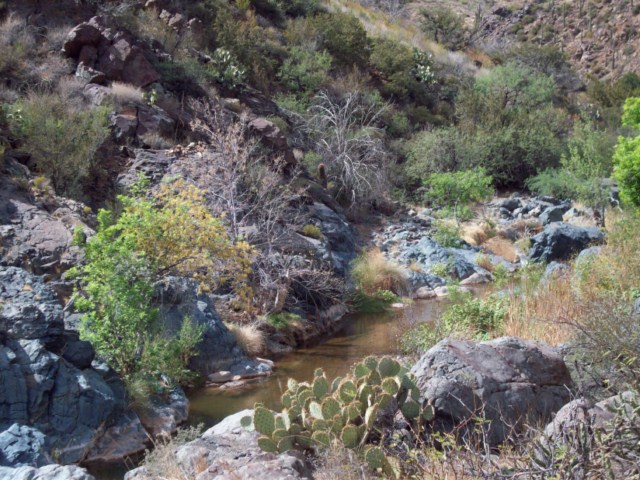 We will be riding different trails every day. On Day three, we will load the horses in the trailer and go down to the Superstition Mountains and ride as close as we can to the Weaver's Needle. The Weaver's Needle, according to legend, is part of the mystic of the Lost Dutchman Gold Mine. I can't say we will find the mine but it will be an Awesome ride. The weather has been perfect every year. Great horses, spectacular Sonoran Desert country to ride in, Desert wildlife, Cowboy cooking, and Cowboy songs, poems and stories around the campfire make for a Spring Ride that you will remember for a lifetime. The ride will end with a short ride Sunday morning.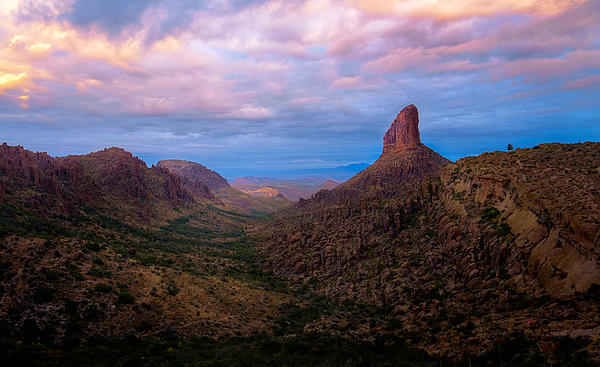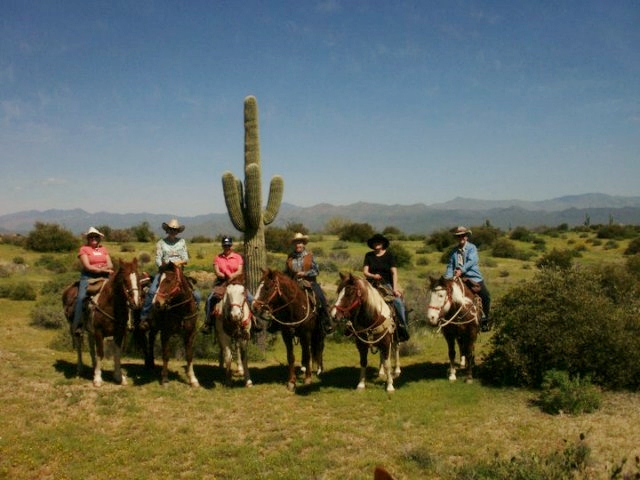 The area we will be riding is McDowell Mountain Regional Park, the Cave Creek area and the Superstition Mountains. Great country to ride.
Bring your sleeping bag, personal gear, even your motor home if you prefer and plan on four days of the best riding in the world. Our horses are the best in the Southwest or bring your own (no stallions allowed).
The price for this Awesome Adventure is $325.00 per day per person. A 50% deposit is required with the balance due 30 days prior to the start of your adventure. Deduct $100.00 if you book before February 1st, 2021 For ride reservations 605-343-7608 Cell 605-390-2176 or lantisgunsel@aol.com Bob Lantis Box 1575 Rapid City, South Dakota 57709.
Donít Miss This 13th Annual, Spectacular, Awesome Sonoran Desert Trail Ride !
SEE YOU ON THE TRAIL IN ARIZONA !