The Black Hills of South Dakota Pack Trips
June 17th -20th 2021
The Black Hills have since prehistoric times have had a mistic about them that has drawn man to the area for eons. The Indian Tribes considered the Black Hills Sacred Ground and very few ever entered the area of the higher hills. One reason was that they heard loud booming noises and thought that the Black Hills was the home of many spirits that they believed in. We think now it was thunder storms that made the noises . They sure can get loud.
It was Custer that opened up the Black Hills to non-native explorers when his party found Gold in French Creek, East of the present day town of Custer.
We will be packing into an area of the higher hills, wide open country that is just waiting to be explored. On most every trip we have seen elk, deer ( both white tail and muleys) coyotes, Bald eagles, wild turkey, porcupine, an occasional wolf and there is always a good chance to spot a Mountain Lion.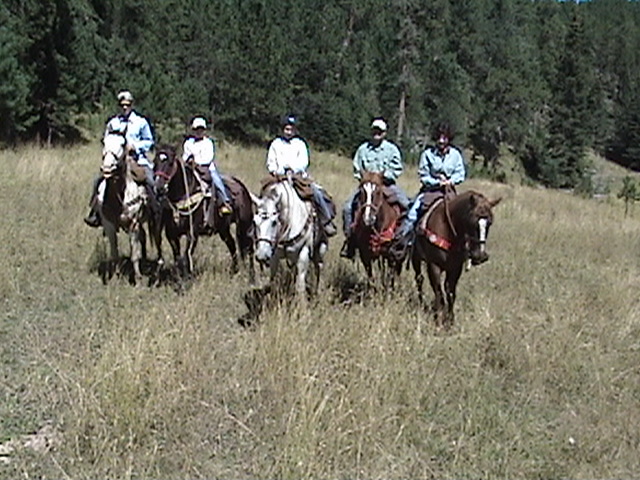 Big meadows, clear streams, wide open spaces, safe, trail wise horses, cowboy cooking, range tents with floors and zippers, bright days and starry nights, cowboy songs and poems, all add up to an adventure of a lifetime.
Another 4 day Black Hills back country pack trip is in the higher hills, where we camp near the headwaters of Spring Creek. That spring is so clear and cold it tastes great. We do day rides out of that camp.
If any of these Black Hills back country adventures fit into your bucket list, join us at your convience, late June through August for the adventure of a life time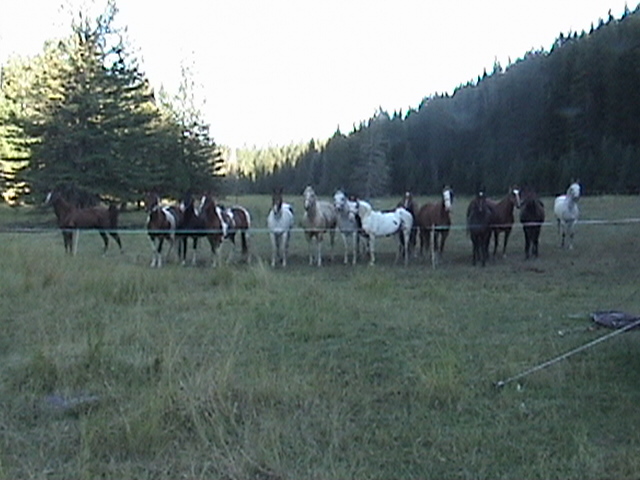 The price for this awesome Black Hills of South Dakota Adventure is $325.00 per day, per person, plus 6% state sales tax. A deposit of 50% is required to hold your reservation with the balance due 30 days prior to the start of your Black Hills Adventure.
The area we will go into, you just canít see from the road. Join us .
Deduct $100.00 if you book before Feb 1, 2021
See you on the trail !