GUNSEL HORSE ADVENTURES
presents
A TRIP BACK IN TIME
THE NORTH, SOUTH, EAST, WEST BLACK HILLS BACKCOUNTRY HORSE PACK TRIP
This ride takes us back to the times when you just didn't know where you were going to end up when the sun went down. Granted, we will have more of the amenities that the early trappers and mountain men didn't have but the adventuresome spirit is still very evident on this Black Hills Backcountry Pack Trip.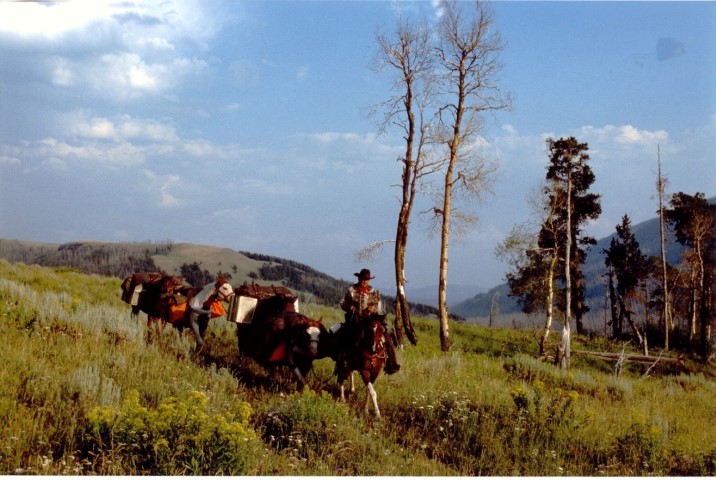 We will start out at the trail head and ride South for the day and find a place to camp. In the morning, we will ride West and then find a camp spot. 3rd day we ride North and again find a camp spot. 4th day we ride East and hopefully find the trail head. We do not know where we will end up each day, which takes us back in time to the old days when the Black Hills were unexplored. You are invited to help with the camp chores and the horses. If you are interested, we will try to teach you how to pack the gear on the horses.
In addition to the wild, spectacularly beautiful country we will be riding thru, there is the possibility of seeing some of the residents of the area, such as elk, deer ( both whitetail and muleys ), coyotes, antelope, mountain lions, eagles, hawks, prairie dogs, plus the elusive pack of wolves that are living in the higher Black Hills.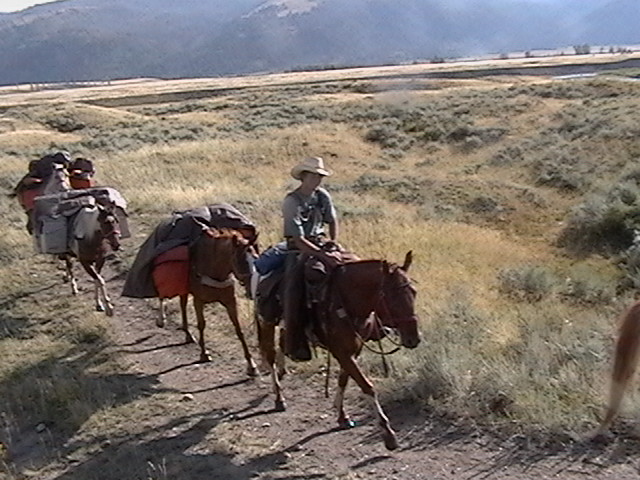 As Gus said in Lonesome Dove " There's nothing better than riding a fine horse and seeing new country" Come with us and turn your spirit Free.
Beautiful country, Great horses, Excellent food, Fantastic companionship with kindred souls. Evenings there will be cowboy stories, songs and poems, all of which combine to create an unforgettable Black Hills Wilderness experience. Sleeping arrangements are 8' x 8' cowboy range tents with windows, floors and zippers.
The price for this four day Black Hills Backcountry Pack trip Adventure is $325.00 per person per day plus 6% State Sales Tax. A deposit of 50% of the total due is required to hold your reservation with the balance due 30 days prior to the start of your adventure. We accept Master Card, Visa and Personal Checks.
Send your deposit to Bob Lantis Box 1575 Rapid City, South Dakota 57709. Phone 605-343-7608 - cell 605-390-2176 lantisgunsel@aol.com
We accept Master Card, Visa and Personal Checks.
See you on the trail!