GUNSEL HORSE ADVENTURES Presents
YELLOWSTONE NATIONAL PARK
Gunsel Horse Adventures is booking trips for the 2017 season.
Reservations Available

JULY 26th -29th
AUGUST 1st - 4th
AUGUST 7th -10th

YELLOWSTONE NATIONAL PARK
BY
BOB LANTIS
I WOKE UP ONE MORNING IN YELLOWSTONE, ON A RIVER CALLED THE LAMAR.
ALL I COULD SEE WAS MOUNTAINS, MEADOW, WATER AND NOT ONE DAMN CAR.
OUT IN THE MEADOW, GRAZING HORSES MET MY EYE.
WHAT A BEAUTIFUL WAY TO GET A MOUNTAIN MORNING HIGH.
COOK FIRES CRACKING, COFFEE IS ON
BETTER GET ME A CUP BEFORE IT'S ALL GONE.
AFTER BREAKFAST WE HAVE THE CAMP TO PACK,
THE HELL OF IT IS, WE HAVE TO GO BACK.
BUT WHEN I'M IN TOWN, IN MY MINDS EYE I'LL SEE
WHAT THIS BEAUTIFUL MOUNTAIN MORNING MEANS TO ME !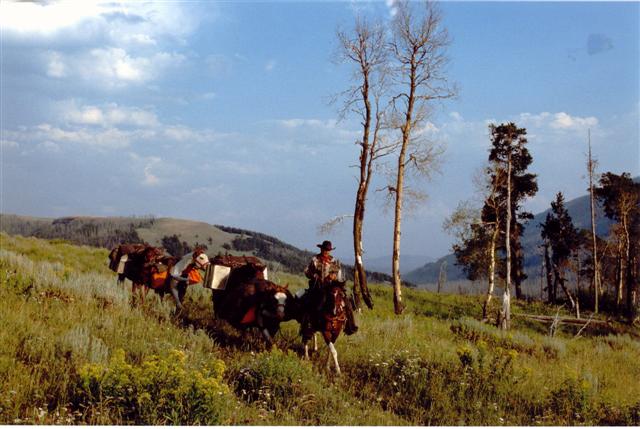 Gunsel Horse Adventures is featuring four day horseback pack trips into the wild & woolly backcountry of Yellowstone National Park. These trips will be fantastic horseback adventures designed to enable you to enjoy the awesome splendor of our nations first national park. As Gus said in Lonesome Dove " there's nothing better than riding a fine horse and seeing new country". So come with us and turn your spirit free.
---
For a truly wild west Yellowstone backcountry adventure, join us for a pack trip into Yellowstone National Park. This pristine wilderness trip is just like going back into time. Except we have some amenities that the trappers and mountain men didn't enjoy.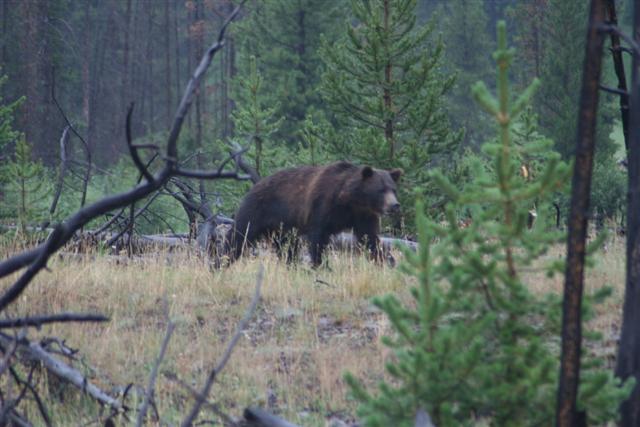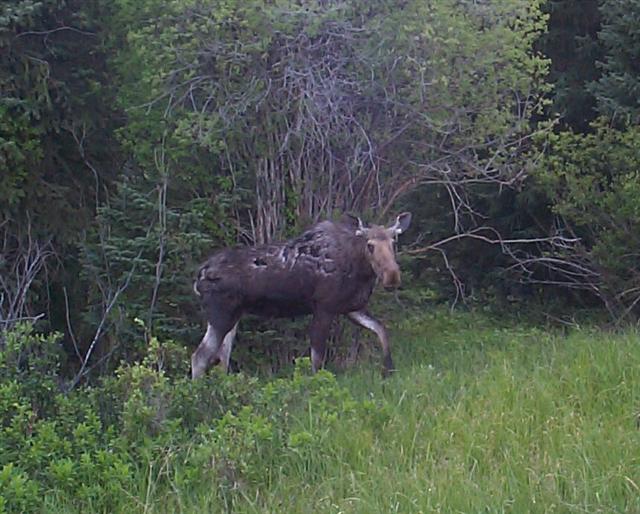 Basically, we are following the same trails used by the wild life of Yellowstone Park. The trails for the most part follow the rivers and creeks for access into the Yellowstone backcountry. On nearly every trip, we have seen bear, both grizzly and black, elk, wolves, moose, buffalo, deer, eagles and antelope.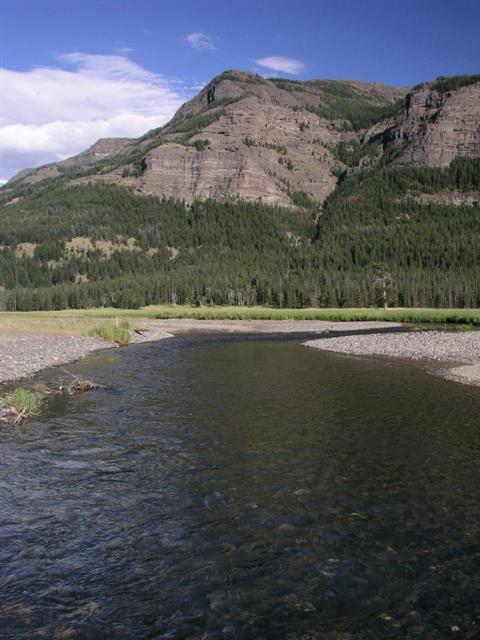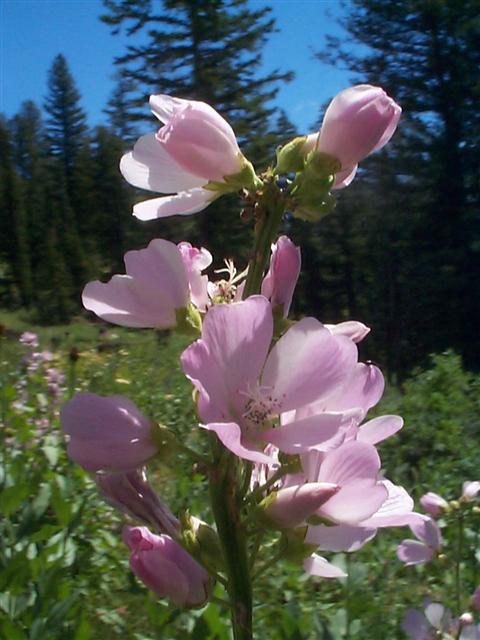 The photo opportunities are limitless, with spectacular Yellowstone scenery and an abundance of wildlife. The fishing for Cutthroat trout is excellent. Most of the trips are in the northeast corner of Yellowstone Park in the Lamar River drainage. This area received extensive damage during the 88 Yellowstone Park fire and it was for the better. There is more grass and we can now see waterfalls and petrified forests we didn't know existed. The beauty of this area is spectacular. The Lamar River area in Yellowstone National Park has always been one of my favorite places and still is.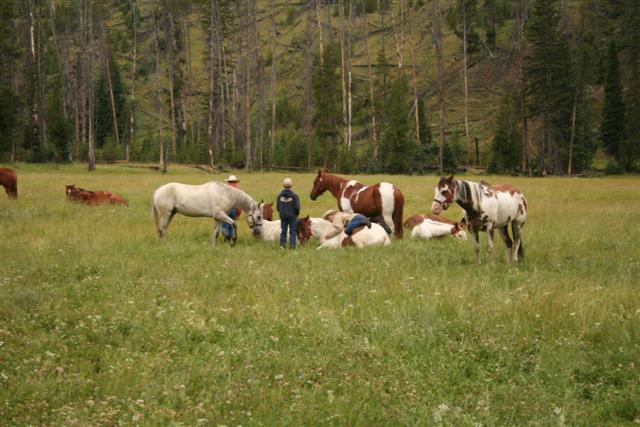 Beautiful country, great horses, excellent food, fantastic companionship, campfire cowboy songs and poems all combine to create an unforgettable Yellowstone National Park wilderness experience. Join us. The price for this four day Yellowstone pack trip is $450.00 per day per person. We accept Master Card, Visa, Cashiers Checks & Personal Checks.
You will create meaningful memories which will last a life time on this journey back in time !
Don't miss these Awesome Adventures in Yellowstone National Park.
SEE YOU ON THE TRAIL !